What Is A Heli-wedding?
Welcome to your ultimate Queenstown elopement experience via helicopter! Fly to a secluded Queenstown location (or locations) of your choice for your wedding ceremony and wedding photos.
Choose from rocky mountain tops, remote grassy valleys, magical frozen glaciers, spectacular alpine lakes or let us surprise you on the day! It might be just you and your love or you can invite friends and whānau to join in the fun.
Queenstown Heli-wedding Packages
All our Queenstown heli-wedding packages include:
🚁private helicopter
📷professional photography
✍️licenced NZ marriage celebrant
🍾a celebratory toast!
To complete your Queenstown heli-wedding experience you can add as many finishing touches as you like:
💁‍♀️hair
💄makeup
📹video
💐flowers
🌸confetti
🧀picnic box
🍻drinks
🍰cake
🚖transport
💌vow books
🖼 photo prints
📒wedding album
👗hire dresses, suits and furs
🚁multiple helicopters for bigger groups
🏔 multiple landings for an extended adventure!
Queenstown Heli-wedding Locations
You really are spoilt for choice when it comes to choosing a location for your Queenstown heli-wedding or heli-elopement. We will work with you to find the best option for you based on your preferences, budget, and wedding date.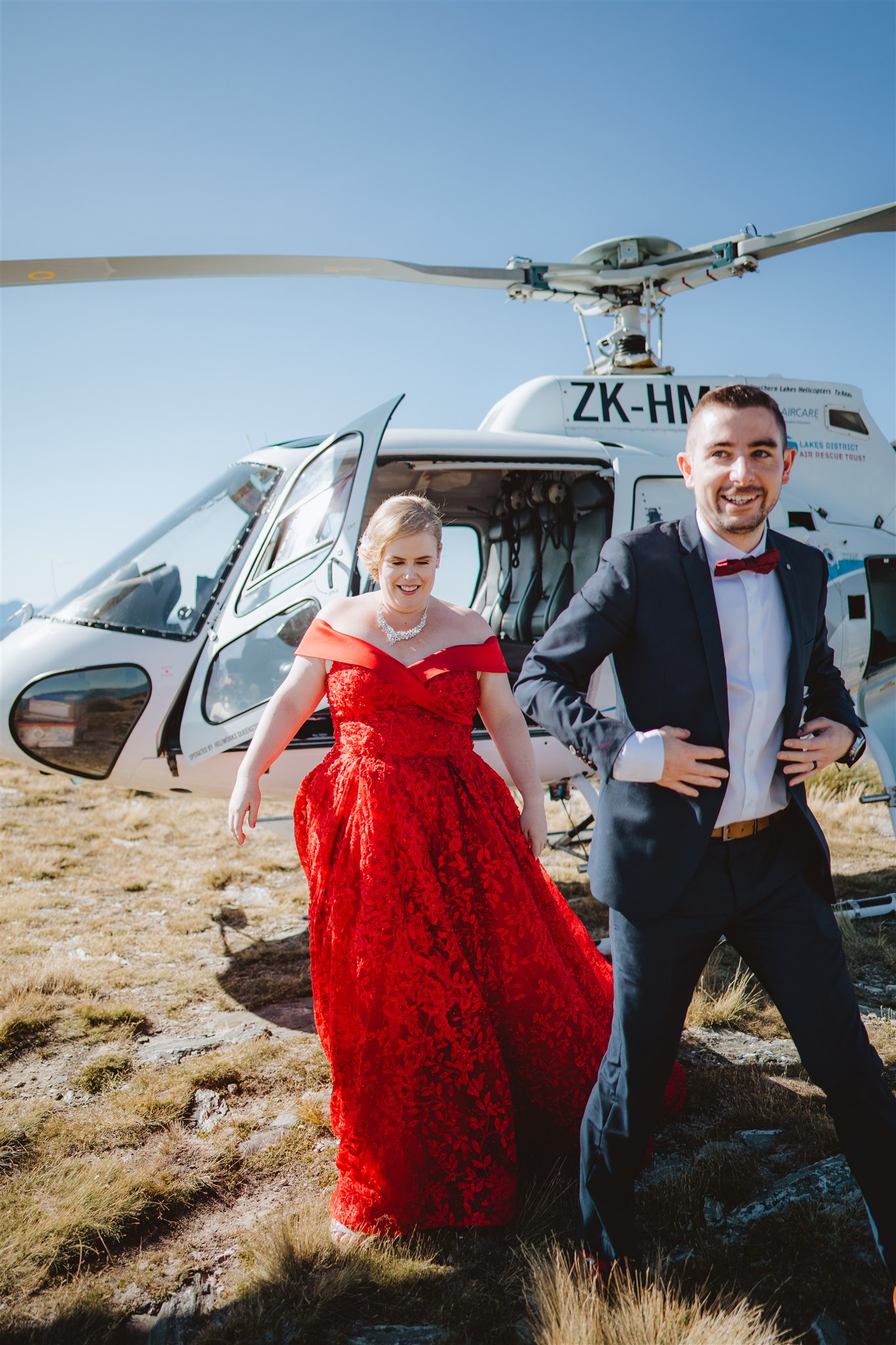 Your Queenstown Heli-wedding
Ready to create your own Queenstown heli-wedding? Complete the form below to get your instant quote!
We can't wait to adventure into the mountains with you soon!